Episode #3Title: District StreetTaglines: - Most streets have a secret
- Leaving for the badSTORYLINE:
Later losing his job, Luke Carr moves in with his sister, Maria Carr, who lives in District Street. although it loos like a normal street, it is filled with supernatural neighbours. Luke is even surprised to learn his sister is a powerful witch. Ottis, a supernatural, known as being one of the big bads in town, uses Luke's skills to help him sell and make SP, a drug that hides the supernatural from being exposed by a secret company called HUNT, who are a threat to supernatural beings. The drug also can make the supernatural stronger. Luke as no choice n the matter, with Ottis watching and having a hold of Maria, Luke does the work, whist trying to find a way to get rid of Ottis and saving his sister with help from a hunter.
Cast
LUKE CARR, 30.
HUMAN
LOOKS: Normal bud, Dirty blonde hair. Clean shaved. He likes wear jeans ad plain T- Shirts.
Personality: Luke is a nice guy. He has a good sense of humour. He can lose his cool if put under pressure. He is close to his sister so would do anything keep her safe. He hates people who know they can use people. He is also not fan of alcohol unless it is beer. He can't stand tofu, which Marie loves.
Played by Jensen Ackles.
Mini Bio: Luke has a older sister Marie. They were close as children. Their parents we both office workers. Luke was a popular student, unlike Maria. He was a Ladie's man, but he was also into school and would turn up on time. He went on to do mechanical work before taking a job in Ohio. For the past 5 years, he was fine and had a girlfriend. things didn't work out and they split. He lost his job due to cuts. Unable to find find work, he moved in with his sister to try find work.
MARIA CARR, 32.
WITCH/HUMAN
LOOKS: Maria has brown hair, blue eyes. She wears long dresses and likes light colour dresses.
Played by Jennifer Love Hewitt.
PERSONILTY:  Maria is usually quiet, compared to her Brother. She isn't outspoken and doesn't like to start arguments She doesn't eat meat, but since Luke does, she buys it. She dislikes mean people.
Mini Bio: Maria got the music gene from her Mother. Her Mother saw she was growing up like she did, she told Marie when he was 15. At first, she felt different, but as she learnt to control and do spells, she liked being a witch. Her mother didn't want Luke to know as she felt he would not understand. Marie didn't like not telling Luke, but she didn't want him to feel like he had to keep I to himself. Marie uses her magic for good. She left for District street, where her Aunt lived, who was also a witch, to learn more. She lives in her Aunts house. She works at the local hospital.  Her Aunt left, no reason why. Marie knew it was to do with Ottis.
DANA WHITEMORE, 24 (Code name: GALE)
HUMMAN/HUNTER
LOOKS: Dana is a tomboy. She tends to dress how se feels. She doesn't like to wear dresses but will do if needed. She has long, brown hair. She is also normal built. She can be sarcastic at times. She also has a tough act, he needs it for her work. She s a soft spot as well Whenever her family is brought up, she gets mad and loses her cool.
Played by Kat Dennings.
MINI BIO: Not much is knowing but he family are hunters, of the Supernatural. She was trained at a young age. They can smell/sense non humans out. Vampires usually can sense them, unless they are able to block it out, Which Dana can do. Her Father went for a job, near District street. He didn't come back. Dana decided to do research to find out what happened. During an attack, a vampire told her about District street and how he last saw him there. Dana decided to move there under the name Gale Richards, so they would not connect her to her Father. The SP Drug also makes it harder for her, due to it making the supernatural stronger and blending in with the Humans.
NAEME: OTTIS, Over 500 years.
UNKNOWN WHAT HE IS, MIX OF VAMPIRE, WOLF AND WICCA MAYBE.
LOOKS: Ottis has a pretty boy look about him. He likes to dress smartly and looks charming. He grins a lot too.
Luke Macfarlane
PERSONALITY: He likes to be top dog, in fact, he is. He has nothing good. He is evil. Laughs at anything bad. He also doesn't care for his workers, just get a new one he says. though he is a man of his word. He has a soft spot for Maria, but still won't put her over  his business. He made SP,, but isn't one to brag, ha! He hates HUNT and is well aware of them. He doesn't care for them.
MINI BIO: Nothing is known of Ottis, only that he is over 500 years and is, so far, one of the known strongest creatures. It is also not known what he is. Though he shows the built of a vampire, strength of a warewol and Magic of a wiccan. He is known for creating the drug SP, reason, unknown, yet.
RUBY, UNKNOWN AGE
WITCH
LOOKS: Rudy is African American,. She wears colourful clothes, usually long gowns. She has one blue eye and one Green eye.
Played by Danai Gurira.
PERSONALITY: Rudy is not one to take about her life, in fact, no one really knows her. She is insightful, full of wisdom and know a lot about different types of creatures. She usually looks serious and doesn't seem to show emotions. She is friendly to Marie as she knew her Aunt.
MINI BIO: She has lived at District Street for years. Marie's Aunt was a good friend of hers. Rudy owes the Magic shop in town. Although it usually looks dusty and dark, she gets costumers, not usually human ones. She is an experienced Witch and now helps Marie out too. She and Ottis have a history together, no one knows why. She and Ottis do not get on, but, Ottis still goes to see her.
TOMMY WHITE, 24
HUMAN
LOOKS: He has a swimmer's body and a handsome face. Blonde hair and Blue eyes.
Played by Colton Haynes
MINI BIO: Tommy is the newest member of HUNT, A secret force that deal with the supernatural beings. Tommy's Father is also a member which is how Tommy got a job. His Father works in the higher offices, while Tommy is one of the front line members, goes out on the streets. Although he is not ready to do everything yet, until his supervisor, Linda, says so.
LINDA DECK, 38.
HUMAN
LOOKS: Smart looking business women with a tough side. She has long brown hair.
Played by Mary-Louise Parker.
PERSONALITY: Strict and all about her work, Linda takes no crap. She rarely jokes about her work and knows how important it is. She lies to keep her work and life separate, although she sometimes can't help bring her work home.
MINI BIO: Her family were taken by vampires when she was 10 She was brought up by he Fathers friend, also known as Tommy's father. Linda was one of the first people Tommy's Dad wanted aboard HUNT, for her passion and for her vampire knowledge.
Other characters:
CLAY, 21, HUMAN.
A local guy who works at the towns Café/restaurant, Good Food. He I known as a flirt to the ladies, anything for a tip. He is also Tommy's good friend, though, knows nothing about HUNT.
Played by Hunter Parish.
KURT, 19 (100), VAMPIRE.
Kurt is Ottis's right hand guy. He was 19 when made a vampire. He do whatever Ottis tells him to do. He is mostly quiet. Although, he fears HUNT.
Played by Christian Cooke.
SHERRI,30, HUMAN.
The owner of Good Food and friend of Marie,. Sherri knows all about the creatures and HUNT. The SP drug is sometimes sold by Ottis and his workers there. Although she can't do much about it.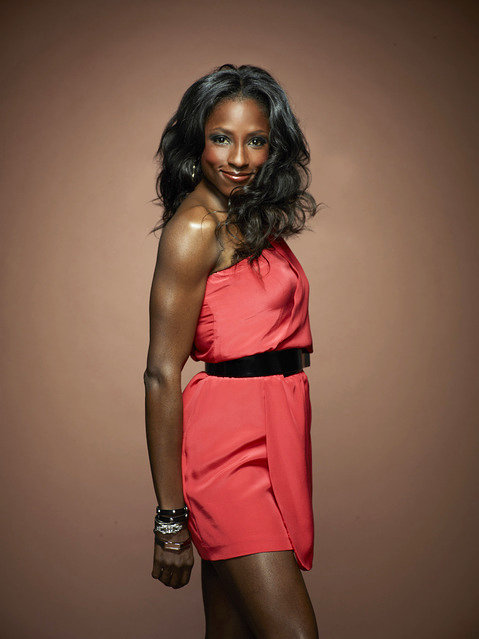 Played by Rutina Wesley.
WINNNEY, 482, UNKNOWN
Nott known yet. (Find out in pilot).
Played by Christina Ricci.
PILOT: Something New.
The series begin as two college students called my and Stu, head for a Nightclub called "Club". Amy asks if they can go to the alleyway where Amy is waiting for a package. Stu Asks if they can meet this person in the club. Amy declines, saying he s chicken. She runs off. Stu chases after her. The alleyway is dark. Stu calls out for Amy with no answer. He hears her scream and follows the sound. Stu sees Amy lying on the ground. He says, "Amy?". Amy get off the ground with a little giggle. She faces Stu to reveal her morphed Vampire face. She grabs him and bites his neck. Someone watches and grins, it is Kurt.
In the morning, Luke steps off a bus, wearing shades. He looks around and smiles at seeing his Sister, Marie, standing by her car. He walks over to her with two suitcases. Marie opens her trunk and helps Luke putts the cases inside. Marie tells Luke how sorry she is that his job and relationship didn't work out. Luke says he is fine and asks Marie if she has met Mr Right. Marie jokes "Not in a town like this".
Marie pulls up to the house she is staying at, their Aunts. Marie shows Luke to hiss room. She asks him how long he will be staying. Luke doesn't know and says he might try get work here. Marie tells him that isn't a good idea. Luke asks if she doesn't want him here, to which Marie declines and insists that he may not find work here.
Luke goes outside. He looks around the neighbourhood. It looks nice. He see's a girl sunbathing. It is Gale, Marie's next door neighbour. He waves over to her and walks over. He charm fully introduces himself. She takes off her shades and gives him a strong handshake. He says she's got a good grab. Gale explains she likes to workout. Luke ass if she lives alone, in which she asks why? ""Well your house is big for only you, an..". Gale cuts him off and says, "And can't afford it?". Luke turns away and embarrassedly laughs. Gale says the house was left to her. Luke asks her if there is anywhere good to eat. Gale says "Good Food", in town. Luke asks if she wants to come. Gale tells him he works fasts but Luke insists it is a friendly lunch, with Marie coming. Gale declines, saying she has a lot of work to do. Marie walks out of the house smiling until she looks over to the house across e road where a man stands and grins, Ottis. Marie shouts Luke over from the car. Ottis watches them leave.
At "Good Food", The owner, Sherri, is taking on her cell about the drink orders and how they are wrong. As she listens, she see's Kurt handing over the person sitting next to him, a brown envelope. Sherri knows what it is. As the person leaves, Sherri walks over and sits. "In the daylight? I thought Ottis said Nights", she tells him. Kurt tells her Ottis wants to sell SP all the time now, insisting HUNT catches them out at night more. Angry, she gets up and walks away. She bumps into Clay, who drops the glass he was carrying. Sherri apologies and goes to clean It up. Marie and Luke walk in. Clay grins and asks them to take a seat, before winking at Marie.
Outside an office, Tommy checks to see if his tie is looking ok. A woman walks out the office with a file. It s Linda. As they walk down the corridor, she hands him the file. Tommy opens it and takes out photos of Amy. Linda tells Tommy that Amy is one of the vampires who is selling the SSP drug. Tommy asks if they only sell to the supernatural. Linda tells him that humans buy it too but haves a different effect. Asking what, she explains human's get a high but the supernatural get stronger and also makes it harder to spot them.
Back at "Good Food", Marie and Luke talk about family. Sherri comes over to ask Marie if they can talk. Marie gets up as the two of them head towards the bar. Sherri tells Marie about Kurt selling here. Marie insists Sherri stays out of it as it will only anger Ottis. Clay asks Luke if he and Marie are together. Luke says he is her brother. Clay looks at look, he slowly leaves. Marie goes back over to Luke telling him she has to go but will drop him off at the house.
Inside a shop, Ruby puts away an old dusty book. Marie enters. Marie then tells her Ottis is now selling in the mornings, something Rudy told her he wouldn't do. Rudy tells her she will sort it out. She hands Marie a bag filled with ingredients. She tells her she can't yet as Luke is here. Rudy tells her she has to tell Luke, everything, including she is a witch. Marie tells her she is not sure how he will react.
At Marie's house, Luke reads the paper. He reads about a student found in an alleyway, saying it was an animal attack. Marie walks in and tells Luke. He says he might go for a jog later on. Marie tells him t's not a good idea. Luke asks why, to which Mare tells him it's not safe and tom trust her.
Later that night. Luke decides to go for a jog. He jogs pat the park until he spots, what looks a woman being attacked. Luke run over to help. The woman s Amy. She laughs as her face morphs to a vampire. Behind Luke, Kurt grins and also morphs. Luke looks frightened. Amy jumps and kicks him in the stomach. He falls. Kurt walks over. Luke pulls out a switchblade and stabs Luke in the leg. Luke falls back. Luke kicks Amy in the legs. Kurt gets back up and swings for Luke, but Luke Dugs and punches him. Luke runs off, but is chased by the two. From distant, Ottis watched and smiled as Luke shows skill.
Luke trips on a rock. Both Kurt and Amy stand over him and laugh. But is saved by a masked woman, who shows great fighting skills. She is able to push back Kurt a fair distance. She fights with Amy and is able to defeat her by using a crossbow. Kurt looks in fear and runs off. The woman looks at Luke, then runs off. Luke is still not sure what happened.
In the morning, Marie leaves the hospital to go home. At her car is Ottis. Marie asks what he wants. He replies "Your brother. Marie tells him to stay way from him and not to even talk to him. Ottis grins and tells her se can't tell him what to do, but he can tell her.
At the house, Luke waits for Marie at the table. She walks in. Luke asks her for the truth. She tells him she has no idea what he means, but he knows she knows. He tells her about the attack. Marie tells him the town is not normal and has creatures living in it. She also tells him about Ottis and his drug SP. Luke asks if she is involved. Marie assures him she isn't. Standing by her door, Ottis claps and tells Marie thanks for saving him the explanation. Ottis tells Luke he saw him in the park and likes his look. He says he needs a fresh face to sell and make his SP and to get HUNT off his back. Luke says no and tells him to go. Ottis looks at Marie and magically forces her over to him and takes old of her neck. Angry, Luke runs towards him but Ottis tells him it's not a good idea. He tells Luke he will work for him or Marie will get hurt. Luke has no choice and agrees.
Night at the Magic shop. Ottis enters. Rudy tells him to leave. Ottis tells her she is getting on his patience. Rudy tells him she may not be as powerful as him but she can hurt him. It is revealed that Ottis and Rudy have a son together ad that is the only reason he allows Ruby to get away with what she does. As Ruby pushes him to leave the door opens and a body falls to the ground. Sorry, got hungry." a woman says. Ottis looks an grins. "Sister, welcome home.". It is Winnney, she wipes the blood off her lips and grins.
Plot points through Series.
Luke learns about Marie and her being a witch. He is upset she kept it from him but understands. Winnney wants a cut on the SP and is willing to sell it too. HUNT figure out Winnney is Otis's sister and kidnaps her to get to him, but this was a plan by the two and Winnney takes out 5 members of the force. Linda spies on Luke, thinking he might be a werewolf. Luke discovers Gale is the woman who saved him that night and it is revealed her name is Dana and is a hunter. She tells him that Ottis knows what happened to her dad, but also tells him Ottis doesn't know who or that she is a hunter. Luke tells her about SP and how he is forced to make it. Rudy tells Luke about Ottis and how nothing can sop him, but reveals she is working non it.
Whinney decides to backstab Ottis by making a deal with Tommy and Linda, in exchange she is left alone.
Marie, Sherri and Ruby try to find ways that can weaken Ottis
Ottis discovers Winnney's betrayal and tries to et get rid of her. Winnney reveals if he does, she will go for his son.
It is revealed Tommy camouflage himself to backgrounds.